Synology reset 2FA met SSH ingeschakeld
Synology reset 2FA legt uit hoe 2FA te resetten als SSH nog steeds ingeschakeld is. De commando's worden uitgevoerd via een terminal sessie en SSH moet ingeschakeld zijn op de Synology NAS. In het geval dat er 1 administrator op de NAS is en 2FA moet gereset worden omdat alle 5 emergency codes verbruikt zijn is het nog mogelijk 2FA te resetten als SSH ingeschakeld is.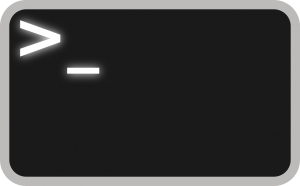 Synology terminal session
You have to make sure that SSH is enabled on the Synology NAS. This can be done from the control panel under Terminal & SNMP. For Windows you can use PuTTY to connect via SSH.
Zorg dat SSH is ingeschakeld op de Synology NAS. Dit kan in control panel onder Terminal & SNMP. Voor Windows kan je gebruik maken van PuTTY om een SSH verbinding te maken.
Terminal command:
ssh <admin user>@server
sudo -i
cd /usr/syno/etc/preference/
choose the user which 2FA you want to reset.
cd <user>
rm google_authenticator